Hello everyone,
Some quick thoughts about my initial experience with Nolo, Unity engine and VR dev in general.
I have spend this week working in Unity with Nolo, mostly learning stuff and experimenting. During this time I have come to underestanding that VR really is a new and experimental tech and there are no real standarts or guidelines on how to do things the right way which is not a bad thing as it gives all of us a chance to explore and develop interesting things. Another lesson I have learned is that my game is sort of technically challenging, atleast for a VR newcommer such as myself and will not be so easy to make, on the other side this is also exciting as I get to experiment with different solutions.
After having a play with the Unity Nolo SDK examples, I have found out the prototypes there are a bit lacking (sorry) and have decided that the best way to learn using VR a improve my skills would be to expand the library of SDK prototypes which I will share with all of you.
I started experimenting and building my own physics based interaction system and I know this has been done before on other VR platforms, but I think it would be nice to have one such system included in Nolo SDK for everyone to use out of the box and help Nolo and Unity more open and faster to develop with.
So far you can pickup items, switch them between hands and pull levers.
Also check out my work in progress gun protype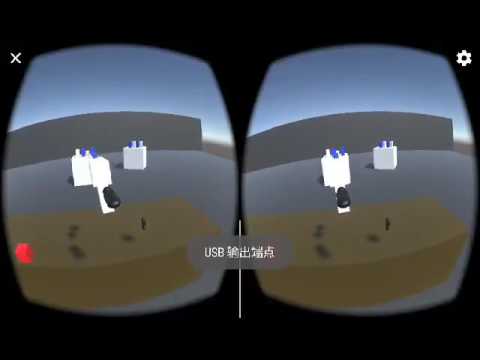 ... which I want to use in a mobile shooting tech demo to showcase Nolo. This will hopefully release next week.
I would like to hear if you agree, have similiar experience or I'm completely off
Also please share what you guys are working on !